PaddyPower.com
Unfortunately we're not able to recommend PaddyPower as a bookmaker you should bet at due to the high number of reports of them closing accounts without explanation.
We recommend joining the highly regarded Bet365.com instead as they have a much better reputation within the gambling industry, and have consistently demonstrated that they're a fair and honest online bookmaker since launching back in March 2001.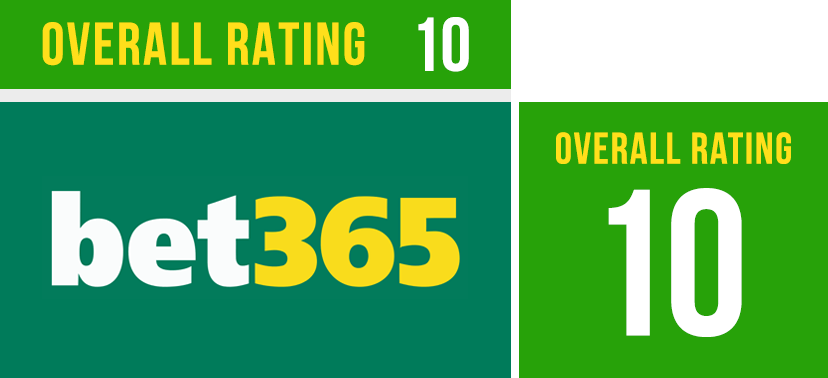 Bet365 are the world's favourite online sports betting brand for good reason. Read our review for our personal opinion.
PaddyPower's Rating
Although not strictly British, PaddyPower.com are a worthy addition to British Bookmakers for a number of reasons. Not only are they one of the most forward thinking bookmakers out there, they also offer some of the best betting offers and moneyback deals.
We also love the fact that PaddyPower are also prepared to take larger bets than other online bookmakers - especially on markets others wouldn't even consider going near! It seems generosity is a constant theme at PaddyPower and the deals they offer members.
The design of the PaddyPower website itself has been extremely well executed making it very quick and easy for you to find exactly what you want. The PaddyPower homepage also showcases all of their latest promotions so there's no fear of missing out on an offer.
The newsletter that PaddyPower email out to members is also another really method of finding out about any new online betting offers that they're planing to launch each week.
It also highlights all of the main betting options for each day and offers links to current live betting events, the next 5 races and the top 5 bets of the hour.
PaddyPower offer members various options when it comes to how and where they can place bets. Not only is PaddyPower superbly optimised for smartphones and tablets, but you can also place bets via interactive televisions or via telephone betting.
With everything this accessible it's easy to see why the member base at PaddyPower.com is amongst the most loyal and probably happiest within the sports betting industry.
Betting at PaddyPower.com
PaddyPower offer such an extensive range of markets that you can practically bet on just about anything. They also offer PaddyPower 'Cash Out' which lets you end winning bets early and pocket the cash before the event you're betting on ends!
Whilst offering one of the deepest range of markets, they're actually more renowned for all their novelty bets, offering more speciality bets than most bookmakers.
A great service that we use when logged into our account is the option of watching certain horse races live on PaddyPower's website. Just make sure that you've placed a minimum bet for the live streaming service to become available to you.
Reasons To Bet At PaddyPower
There are lots of good reasons why you should become a member at PaddyPower. Apart from increasing the amount of online bookmakers you can bet at, and improving your chances of betting at the very best odds, PaddyPower offer members the following benefits:
Great betting platforms be that online, on your mobile or using their App
Betting innovations from the bookmaker that invented Moneyback specials
Great PaddyPower betting offers including Moneyback deals and bonus bets
Constantly come up with the most unique and unusual bets in the industry
Opening a new online betting account with PaddyPower couldn't be easier. You'll need all the usual personal details to hand including a unique username and password. Ensure you check out the finer details of PaddyPower's signup offer if you're thinking about joining.
Contacting PaddyPower
You probably won't need to, but should you need to contact their support team then they can be reached by either email, telephone, post or online on PaddyPower's website.