SportingBet 'Cash Out' Explained
SportingBet 'Cash Out'
Hot on the heels of other bookmakers offering similar services, like PaddyPower Cash Out, SportingBet now also offer members a cash out feature too.
As with William Hill Cash In My Bet, SportingBet 'Cash Out' lets you end a winning bet before a market has settled allowing you to take the money and run!
How to Use SportingBet 'Cash Out'
SportingBet's version of 'Cash Out' gives you the ability to take a return on your bet before the market closes, meaning you can lock in any profit, or cut your losses at any point.
Obviously you'll need to be a member to use 'Cash Out', If you haven't joined yet then make sure you take a look at the latest SportingBet signup offer for new account holders.
An explanation of how SportingBet 'Cash Out' works:
Login to your SportingBet account
Place either a single, double, treble or accumulator bet on eligible sports
Bets eligible for 'Cash Out' are shown under 'My Bets' in the Betslip
To end your bet early, click the 'Cash Out' icon
SportingBet then offer you a 'Cash Out' figure
Confirm that you want to accept the offer
The money then get's credited to your account
As you can see from the above explanation of how SportingBet 'Cash Out' works, it's a really simple process. The key is to know at what point to utilise 'Cash Out'.
Cashing out too early will probably reduce the profit of bets that you would have won anyway had you left them to run their course.
The best way to get the most from SportingBet 'Cash Out' is practice. Experience of the functionality and knowing when to use it are key to success.
Sports Eligible for 'Cash Out'
Cash out is a pretty common feature these days, but SportingBet offers one of the most comprehensive range of eligible markets that we've seen from any bookmaker.
You can use SportingBet 'Cash Out' on the the following sports:
Football
Tennis
Basketball
Cricket
Rugby Union/League
Snooker
Darts
Ice Hockey
Handball
Baseball
American Football
NHL Hockey
As you can see, there's plenty of sports that you can use 'Cash Out' on at SportingBet.com. Head on over to them today to check their odds before placing a 'Cash Out' bet.
SportingBet 'Cash Out' Terms
SportingBet's 'Cash Out' feature is up there with the version offered by top rated bookmakers, but there are a few terms and conditions that you should be aware of before using it.
'Cash Out' available on singles, doubles, trebles and accumulators
Bets placed using bonus bets are not eligible for 'Cash Out'
There may be a time delay with 'Cash Out', which may result in a new offer being made, or in the suspension or removal of the previous offer
'Cash Out' offers are not guaranteed, as requests may be unsuccessful if, during the acceptance process, the market has been suspended or the odds have changed.
18+ T&C's Apply. Gamble Responsibly.
Not Signed Up To SportingBet?
As with all of SportingBet's betting offers, you'll need to previously have signed up as a customer at SportingBet.com to take advantage of 'Cash Out'.
If you aren't a member yet then great, as you'll also be able to claim the signup offer that SportingBet reward new customers with.
Not sure that SportingBet's the best bookmaker for you? Check out the rating that we gave them below or compare bookmakers before you signup.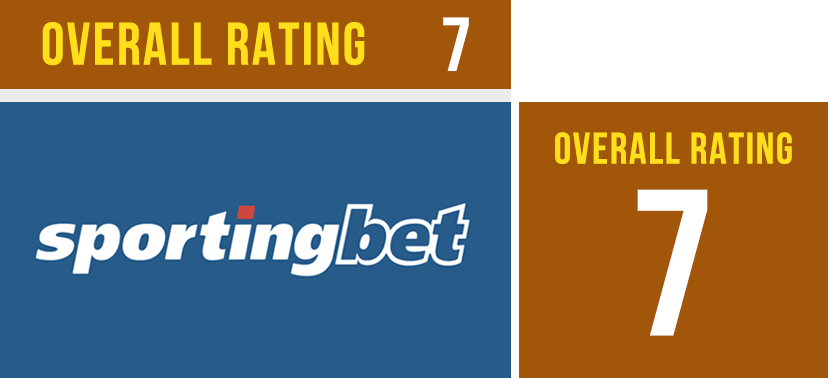 SportingBet offer good odds and a site that boasts one of the quickest bet selection processes out there.