Bet365 Offer 'Going To Post' Live Streams
Bet365 'Going To Post' Live Streams

No minimum bet to view live streams
See how horses look before betting
Listen to expert trackside commentary
If you're a fan of betting on horse racing, you'll appreciate that getting the best race information prior to actually placing your bet can be crucial to success.
Now, leading online bookmaker Bet365.com have made it even easier to get your hands on this information, with their new 'Going To Post' live streaming service.
Bet365 'Going To Post' Explained
Bet365 'Going to Post' live streams let you to watch the racing field and listen to racecourse commentators before making your selection and placing a bet.
What's great about the service that Bet365 offer, is that unlike other horse racing live streams, there's no minimum bet requirement to watch them.
Take advantage of 'Going to Post' live streams and you'll have the most up-to-date information on the runners and riders right up until the race starts.
How To Launch Bet365 'Going To Post'
To launch Bet365's 'Going To Post' live streams, you'll need to either login or signup.
If you're not a member yet, you'll also get to claim Bet365's £200 signup offer before checking out the live streams that they offer account holders!
Once logged in, head to the horse racing section where you'll be able to find the pre-race live streams that are available 6 minutes before races begin.
Click the 'WATCH' button (highlighted in red below) and you'll launch Bet365's 'Going To Post' live stream where you'll be able to listen to commentary and view horses in the field.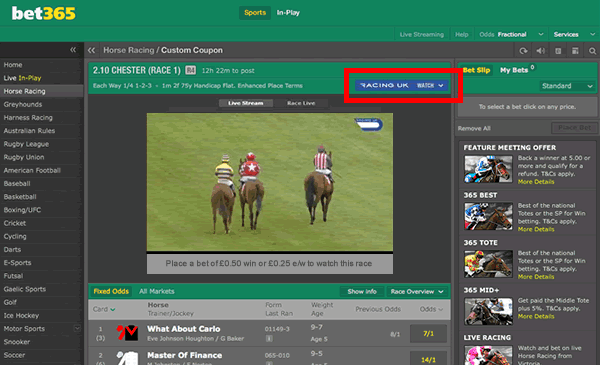 You can place a bet on the race at anytime, but you'll also be prompted to do so one minute before the race starts as horses make their way to the starting line.
Plus, if you bet at least £0.50 on the race you've been watching Bet365's 'Going To Post' live stream for, you'll also be able to watch the entire race live too!
Bet365 Horse Racing Offers
As well as the fantastic pre-race live streams that we've discussed above, Bet365 offer their members plenty of other reasons to bet on horse racing.
We've listed some of the best Bet365 betting offers for horse racing fans below, but keep your eye out for event specific offers when you login to your account.
Bet365 Best Odds Guarantee
Simply place a horse racing bet at Bet365 and if the starting price (SP) is better than the odds that you originally bet at, Bet365 will pay out at the better odds!
Bet365 offer this odds guarantee on a range of horse racing bets including single bets, multiples and showcase bets on both early and board prices!
£50 Risk Free Bet on CH4 Races
To take advantage of Bet365's risk free bet offer, simply back a horse at odds of 4/1 or greater (max £50) on any race that's due to be shown live on CH4.
Then, if it wins, Bet365 will credit your account with a risk free bet that matches your original stake which can be used on the next race shown live on CH4.
Not Signed Up To Bet365?
As with all of Bet365's betting offers you'll usually need to have signed up for an account at Bet365.com to view their 'Going To Post' live streams.
If you aren't a member yet then great, as you also get to claim the latest signup offer that Bet365 reward all new account holders with below.
Signup for a new account at Bet365.com
Deposit between £10 and £200 into it
Get given a bonus bet of equal value!
More Info >
Not sure that Bet365's the best bookmaker for you? Check out the rating that we gave them below or compare bookmakers before you signup.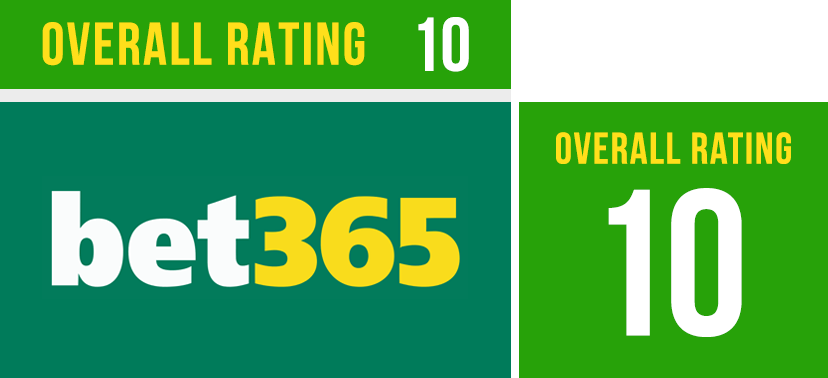 Simply one of the biggest and best online bookmakers with excellent site design and huge range of markets.