Premier League Offers for WBA vs CFC & EFC vs MCFC [2015]
Premier League Betting Offers
After last weeks exciting Premier League matches, it's time for GW3, more football to bet on and plenty of bookmakers betting offers to take advantage of.
We've taken a look at some of the best Premier League betting offers and price boosts that bookmakers offer for this weekends key games.
The two games we're focusing on in Premier League GW3 are Sunday's matches between West Brom vs Chelsea (13:30) and Everton vs Man City (16:00).
Premier League Offers
Online bookmakers latest Premier League promotions: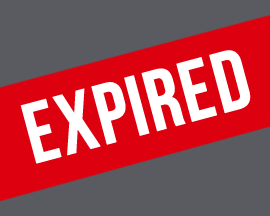 Chelsea To Beat West Brom: 4/1
Join Betfair and they'll give you boosted odds of 4/1 on Chelsea beating West Brom instead of 6/10. Max bet £10, extra winnings in bonus bets. 18+ T&C's Apply.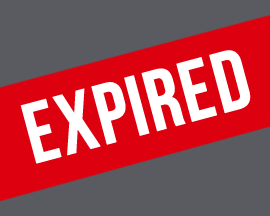 Man City To Beat Everton: 7/1
Join Betfair and they'll give you boosted odds of 7/1 on Man City beating Everton instead of 8/11. Max bet £10, extra winnings in bonus bets. 18+ T&C's Apply.
Check out the best odds and betting offers for the other Premier League matches we've taken a look at: Man Utd vs Newcastle and Leicester vs Tottenham.
West Brom vs Chelsea
West Brom take on Chelsea at The Hawthorns in the Premier League's first game on Sunday, with Jose Mourinho's side the bookmakers favourite to win the clash.
It'll be interesting to see if Chelsea can overturn their current poor form or if West Brom will take 3 points from last seasons Premier League champions.
West Brom's Best Odds: 5/1
Much like Chelsea, West Brom haven't had the best of starts to the new season. They lost their opening game to Man City and only managed a draw against Watford last weekend.
After finishing 13th last season, West Brom will be hoping for a better position this time round, but with only 1 point secured so far they'll have to work hard to move up the table.
West Brom won 3-0 when they played Chelsea in May, and will be looking for a win against under-performing Chelsea to secure 3 points from the game.
West Brom have the home advantage on Sunday, and given they've won 3 out of the last 5 games that they've played at home, they'll be optimistic that they can win.
In saying that Chelsea have beaten West Brom more often than any other side!
If you're betting on West Brom winning, head to Ladbrokes.com as they currently offer the best odds at 5/1.
Chelsea's Best Odds: 4/6
Defending Champions Chelsea have been poor throughout August, only holding Swansea to a draw in their opening game, and losing 3-0 to Man City last weekend.
Their terrible start is in stark contrast to the last Premier League season when they dominated the league from the opening match and won by a clear 8 points.
Last seasons success hasn't been repeated and Chelsea are under a lot of pressure to win games and also bring in new players to solidify the team.
Although they only have 1 point on the board, online bookmakers offer Chelsea as the clear favourites to beat West Brom when they play on Sunday.
WilliamHill.com offer the best odds on Chelsea at 4/6.
Best Odds On A Draw: 3/1
Bookmakers odds on a draw are pretty short with Sportingbet.com offering the best at 3/1.
Everton vs Man City
The second Premier League game to take place on Sunday, and also shown live on SkySports, will be when Everton take on Man City at Goodison Park.
Manuel Pellegrini's Man City are online bookmakers favourites to beat Everton after their incredible start to the 2015/16 Premier League season.
Everton's Best Odds: 19/5
Everton have netted 4 Premier League points from their first 2 games after drawing their match against Watford and then beating Southampton 3-0 last weekend.
This 3-0 victory not only gained Everton 3 points but they also managed a clean sheet for only the second time in their last 18 Premier League away games.
Everton have a fairly decent home record against Man City, as they've have only lost three of the last 18 home matches against them in the Premier League.
If you think Everton can beat Man City, BetVictor.com offer the best odds at 19/5.
Man City's Best Odds: 8/11
Man City have had a cracking start and are top of the Premier League table.
They won both of their opening games 3-0 against West Brom and Chelsea, earning them a full 6 points and making them bookmakers favourite to walk away with the title.
Manuel Pellegrini's squad seem hungry for success this season, but they'll have to work hard on Sunday if Everton play as well as they did last weekend.
If you're betting on a Man City win, Betfred.com offer the best odds at 8/11.
If Everton can continue the form they showed against Southampton it will be an exciting game.
Best Odds On A Draw: 3/1
If you think the game has draw written all over it, head to SkyBet as they offer the best odds at 3/1.
NB: Premier League betting odds correct at the time this match preview went live and are subject to change. Last updated: 11:41 16/09/2015.